Fans of the YS series no longer have to wait to get their hands on a new title. NIS America has released Ys IX: Monstrum Nox on PlayStation  4. Those who want to experience the Ys IX: Monstrum Nox Nintendo Switch version will have to wait a bit longer as the Switch version will not be available until summer 2021.
Features :
The Feared Protectors: Play as one of six Monstrums , each with their own unique feats, granting them abilities like climbing walls or spotting hidden objects.
The World Within the Walls: Explore a huge city, accept quests to aid the locals, and step into The Night of Grimwald to defeat the threats hanging over Balduq .
The force that hides in the night: Find gameplay mechanics familiar to the series like Flash Dodge or even Flash Guard to counter your enemies. New mechanics have been added such as Feats and Boost Mode , which increase your ability to fight.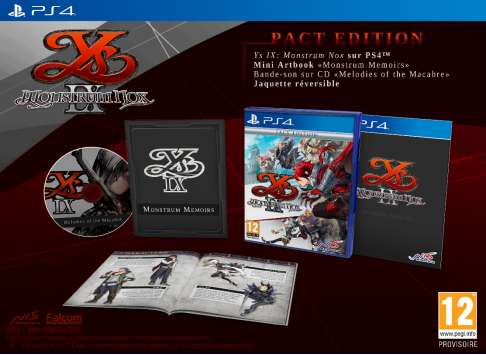 Content of the "Pact Edition" :
The mini artbook "Monstrum Memoirs"
"Melodies of the Macabre" soundtrack on CD, and download for the Nintendo Switch ™ version
Reversible jacket
Will you be picking up the Ys IX: Monstrum Nox Nintendo Switch version or play now on Ps4? Are you interested in writing, editing or just being a part of Lv1 Gaming? CONTACT US HERE! Be a real one and Like, Share and subscribe to the YouTube channel. Also, give us a follow on Twitch!  Would you kindly follow us on Twitter at @Lv1Gaming and follow our Facebook page!