It seems every week, that RGG Studios and Sega keep teasing more about the upcoming Lost Judgement. And there has been more information released about the minigames within the game. But they have now shown the Lost Judgement steelbook edition for the game.
THat's right for those collectors out there the Lost Judgement steelbook is absolutely stunning. With its very clean simple white & black look, as well as with Yagami taking front and center. Along with Yagami, behind him are some new characters to be seen in the game.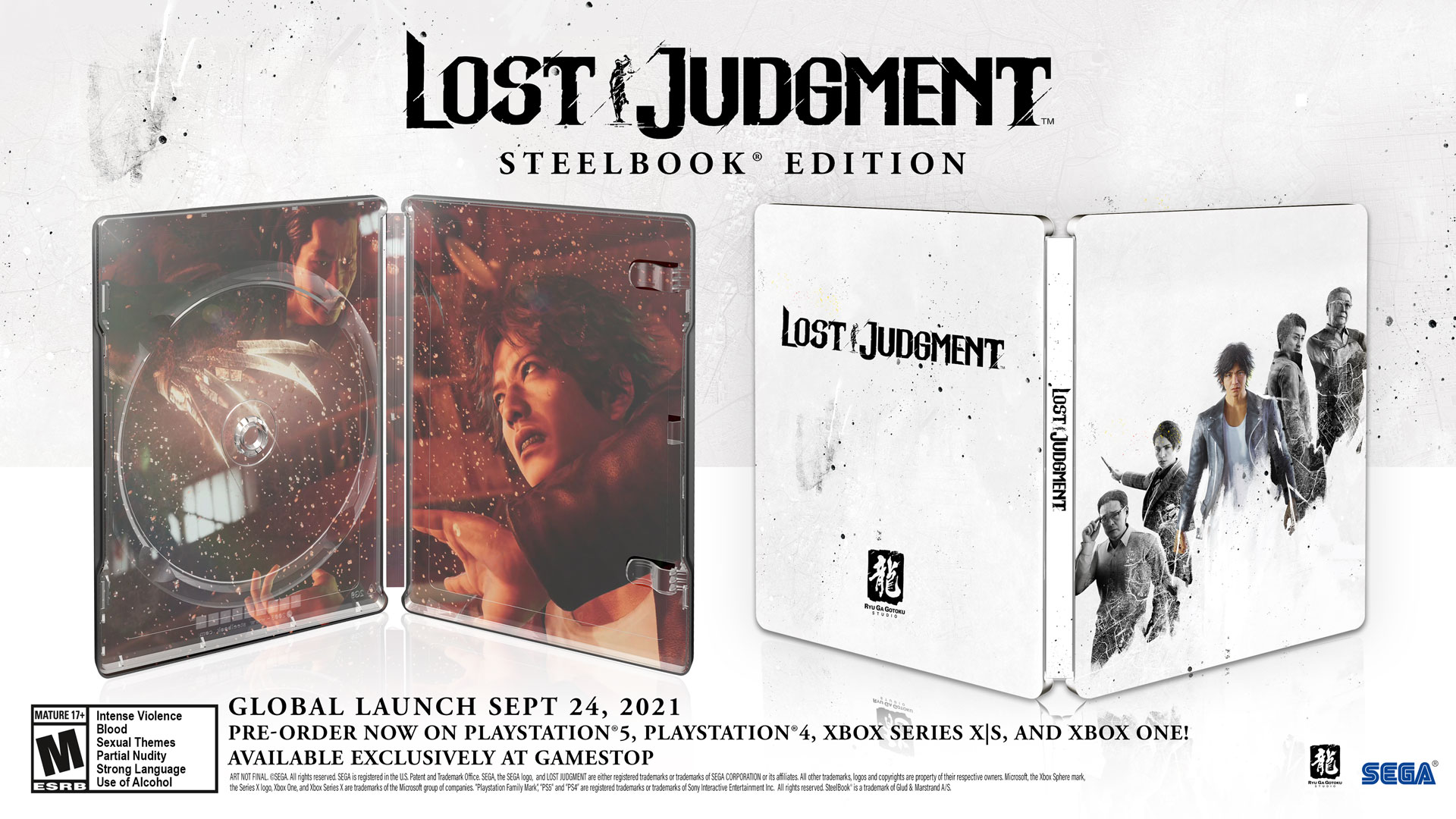 What makes this interesting is that instead of the smokey-style art for the first game, this is more styled like splatter art. And inside the case, we can see an action scene directly from the trailer that was released earlier this year.
Now for fans of RGG Studio who are wanting to get this steelbook it is limited to America as it is exclusive to GameStop. Now there are conflicting reports if this is also available in Canada. As some people state they were told it is being sold at EB Games and others saying it is not. As well as not being available to European fans. Hopefully this changes but for the time there are no plans confirmed.
The game launches on September 24th on Xbox One, PS4, Xbox Series X/S, & PS5 consoles. The game is available for preorder from physical retailers as well as digital pre-order. You can check out the latest gameplay trailer below:
-Jess (Bloodieknux)
Hey, guys hope you enjoy my thoughts and breakdowns in the articles above. You can keep up with all my shenanigans by following me on all my social media: Twitter, Facebook, Instagram, Twitch, & Glimesh.